This Happy Kids cute printable was created for Making the World Cuter by contributor Erika Senneff of Oops! I Craft My Pants.Hey you guys!I feel like it's been forever since I last posted.Life has been nuts.We found out that I'm pregnant with my 2nd baby (they'll be 20 months apart…AH!) and ever since then I've been kind of out of commission. Morning sickness isn't good to me.And some days? I feel like just keeping my daughter and I alive is good enough. So…Not much cleaninghasbeen going on around these parts.And you know what's worse?I feel guilty!I feel guilty when I'm spending my precious barf-free moments hanging out with my daughter instead of doing dishes. Or cleaning up toys. Or doing laundry. And the list goes on.So, when I saw this quote the other day, I KNEW I needed to make it a printable asap.
Happy Kids Free Printable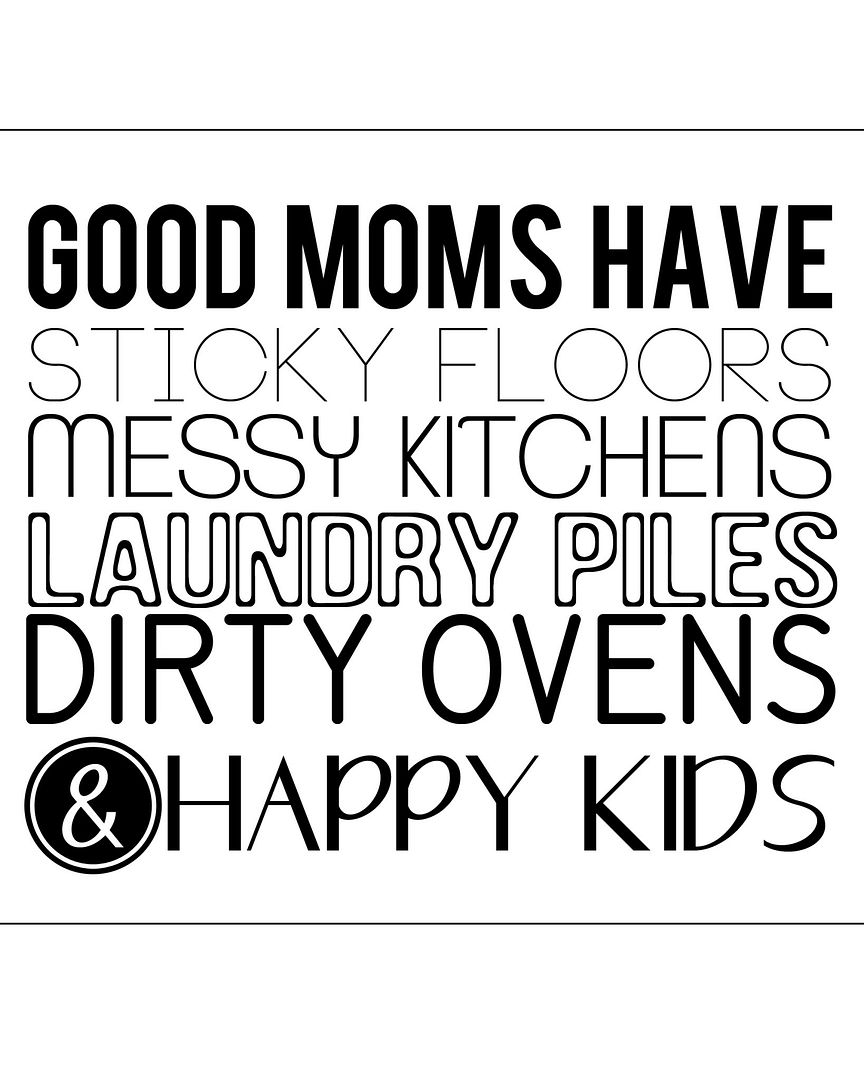 Hope your week is going well so far!
Now It's Your Turn!

What's your least favorite chore? Share in the comments!
The following two tabs change content below.
Tiffany is a stay at home mom to four ridiculously cute kids and wife to one smoking hot McDreamy lookalike. She loves the color white, chocolate chip cookies and sunshine. She is the founder of Making the World Cuter, where she loves to help others clean out their clutter and help them find their style.